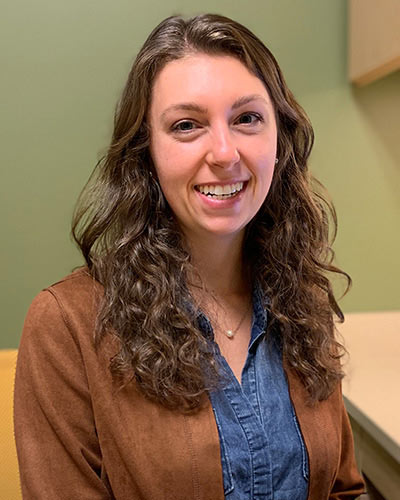 Kathryn Terry is a NASM certified personal trainer, corrective exercise specialist, and Precision Nutrition certified nutrition specialist. While walking the path of her own complex health journey, Kathryn discovered her passion for helping others on their path also and using research-based evidence to do so. Her goal is to help her clients form healthy habits that will stick with them for a lifetime, rather than settling for the next quick fix.
Kathryn loves working with her clients in a 1:1 setting, which allows for the personalization of each plan. Because no two paths are the same, there is no "one size fits all" plan. However, there are some research-backed, best practices for having a healthier and better "quality of life". She too believes in a "whole person" approach and appreciates the ability to work hand in hand with Dr. Shelley and Dr. Michael Bianco to provide the best possible approach in achieving her clients' health goals.
Kathryn is a graduate of Auburn University, where she earned her Bachelor's Degree in Exercise Science, focusing her time on research in the University's Upper Extremity Biomechanics Lab, and gaining experience as a personal trainer at the University's Recreation Center. She then continued at Auburn, pursuing a Master's Degree in Exercise Science with a Motor Development focus for her research and area of chosen study.
When she isn't working with her nutrition and fitness clients, Kathryn can be found going for a long run, spending time outdoors with her husband and rescue pup, or cooking up a new delicious and healthy meal in the kitchen.